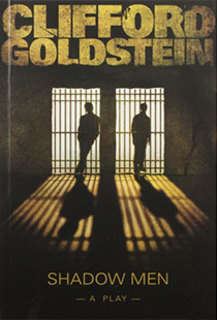 Product Details
Paperback: 112 Pages
Publisher: Signs Publishing
Published: 01 Jan 2012

Shadow Men: A Play
Clifford Goldstein
On death row, the minutes are filled with waiting and with urgency, with nothing and with everything.
Listen in on these vital conversations about life and death, guilt and innocence, truth and lies, despair and hope.
Clifford Goldstein is author of 20 books. He is a writer and editor who lives outside Washington, DC.
Reviews
"Cliff's style is attractive. He's telling a story without telling it—letting the conversation speak for itself."
By Bruce Manners
---