Product Details
Paperback: 0 Pages

The Essential Jesus
Roy Adams, Bryan Ball, Ivan T Blazen, Raoul F Dederen, William G Johnsson, Andrea T Luxton, David Marshall, Jan Paulsen, Steven Thompson, Laurence A Turner, Nancy Vyhmeister, and Norman Young
Editors Bryan W Ball and William G Johnsson have assembled the writings of 10 scholars, besides themselves, who are passionate believers in Jesus into this one powerful volume on the man, the message and the mission of Christ
Who was Jesus?
Are the Gospel accounts of His birth, life, death and teachings reliable?
Why did He die?
Did He really rise from the dead?
Does Jesus have a future?
Will He come again?
Does he still call men, women and young people to discipleship, and, if so, what does he expect of those who respond?
These and other crucial questions are addressed and answered in this 307-page book that is written for all people who still believe that Jesus brings relevance, meaning and purpose to this life and the one to come.
Reviews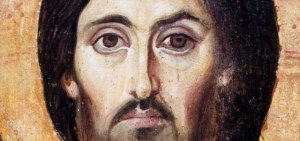 ---